It is good to have a set of regular or fixed dumbbells. They have a specific weight and are well known and affordable (from $10 to over $100 depending on size). They are typically made of solid cast iron or steel with a rubber coating. It has a solid handle and is generally round or hexagonal in shape. These are the types of dumbbells you would find at a gym or fitness studio.
However, they tend to take up more space and not everyone can afford to keep a full set at home. In addition, Regular dumbbells may take up more space depending on size and may require a weight rack for storage. These weight racks can only hold multiple sets of dumbbells, preventing you from keeping multiple dumbbell sizes while performing exercises. I can only hold five sets of my dumbbells; I had this problem because the heaviest dumbbell I own is 25 pounds. Unfortunately, My one bedroom apartment does not lend itself to having so many dumb beauties at once.
This is where adjustable dumbbells come into play. with adjustable dumbbells; You can adjust the weight from 5 pounds to 50 pounds or more. They have become popular because they take up less space, but they are also more expensive than regular dumbbells and can cost more than $200. They are usually made of extra solid steel. Instead of owning 10 pairs of dumbbells. An adjustable dumbbell compensates for all these sets. Adjustable dumbbells have weight plates that can be changed at the turn of a dial.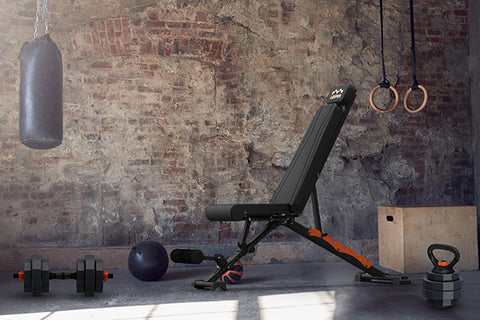 Some of the cheaper brands include bar; There are versions where you combine adjustable dumbbells using plates and twist locks. More expensive brands aim to make changing weights as easy as possible by designing their dials to require a twist or two. Depending on the brand, these dumbbells come in different designs and functions (round, square, hex-shaped) and even smart versions.
Each type of dumbbell has certain limitations, whether it can be adjusted or not. Regular dumbbells are easy to use and small in size, but adjustable dumbbells are space-saving and versatile. If you want to buy regular dumbbells…
You are someone who is learning to strength train.
You do HIIT workouts that require heavy weights.
Gym class requires dumbbells for arm exercises.
You already have a budget; Or you want a basic set of dumbbells.
Dumbbells that weigh less than 5 pounds are required (adjustable dumbbells usually start at 5).
If you want to buy adjustable dumbbells…
You are experienced in strength training and know how to use dumbbells in the 50 pound range.
You stay at home and do mainly strength training.

You have the budget to spend on home gym equipment.

You have limited space.

You want to access special features like virtual classes.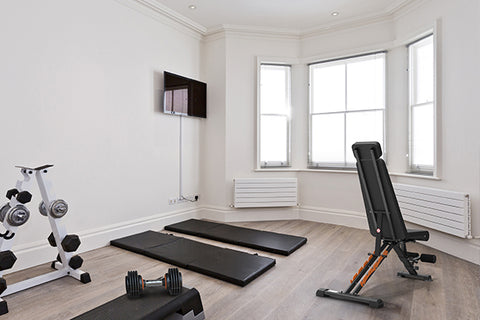 Remember that adjustable dumbbells have different functions, and it's important to shop around to make sure you get one that you can use easily. for example, Some adjustable dumbbells have two dials on each side of the weight that must be adjusted, while others allow you to adjust the weight with the push of a button and the turn of a button. There are also simple options where you can change the weight by turning the handle. In addition, Some brands may also include a free 30-day trial of a fitness program membership that allows you to add variety to your workouts, but they are not required.
In summary, you can choose a pair of adjustable dumbbells as long as you feel it is suitable for your stage.