What is a foldable weight bench?
A foldable weight bench is a type of weight bench that is commonly found in gyms and home gyms, and it has also been named as adjustable weight bench.
When training in the gym at home You may need to do weight lifting exercises such as the clean and jerk, weight lifting exercises such as the bench press and dumbbells all together, so a collapsible weight stand is a must. These benches can be folded in half or stored vertically as needed. So you get the most out of exercising in a confined space.
Why a foldable weight bench?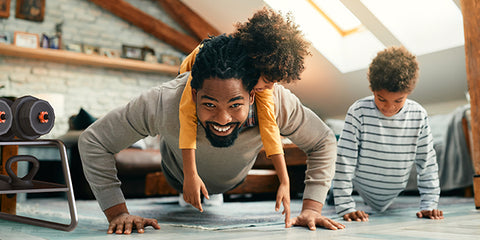 With the fast-paced pace of life today A lot of people don't have the time or energy to go to the gym and exercise. This makes working out at home more and more popular. You don't have to waste time traveling back and forth. However, you do need the right equipment to train effectively at home. A collapsible weight bench and dumbbells are all you need for proper training. One of the best folding weight benches is enough to help you reach your fitness goals. Let's take a closer look.
Advantages of a collapsible weight stand

1.You can do different exercises.
Having a collapsible weight stand means you can try different exercises and activities, all of which have muscle-building benefits.
You can try things like press-ups, curls, overhead and flying, and the bench allows you to do it in a flat, down, or inclined position. But working out at your own pace and in the privacy of your home can make your workouts better and less stressful.
However, if you want to strengthen your muscles more, The weight bench is the answer. variety of exercises including weight training It doesn't just make your muscles stronger. It also strengthens your bones, joints and cartilage. and helps improve your balance and flexibility.
2.Easy to carry, compact, versatile
One of the advantages of collapsible weight stands is their extreme versatility. Owning is like having a portable gym.
It's nice that it's compact and foldable when not in use. This is a bonus for those who live in small houses and have nothing superfluous.
They are generally very lightweight which makes them easy to transport and store, which is handy if you want to take them with you wherever you go, there's no reason you can't move them.
3.You can purchase additional services.
Obviously, not to mention the extra words - it comes with a bit more pay. But it's not something you'll regret.
Keep in mind that not all benches come with accessories, so if you're looking forward to purchasing an additional handy folding bench, go for it. You should research well first.
You can invest in a bench with built-in storage. barbell stand Weight holders, pull-up bars, and bolts to hold resistance tubes.
So if you have limited space Buying additional storage is not a good idea.