What are Adjustable Dumbbells?
Dumbbells are a mandatory part of exercise equipment. Of all the types of exercises, dumbbells are one of the most common pieces in any home gym. Adjustable dumbbells are the average set dumbbell size, but the weight can be adjusted. Button, whether you need 5 pounds or 50 pounds. lever You can change them with a dial or pin.
Dumbbells are great for strength training and full-body exercises, but since you'll have one for each weight, standard dumbbells will take up a lot of space. Fixed dumbbells are great for the gym, but if you don't have a lot of space in your home gym. A set of adjustable dumbbells is a great option.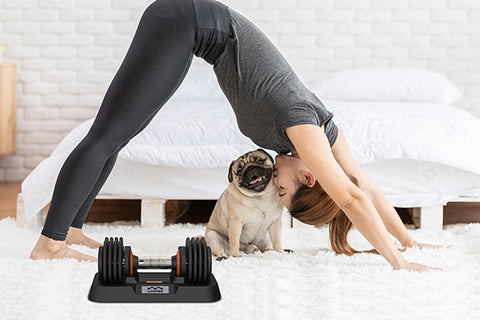 How Do Adjustable Dumbbells Work?
Adjustable dumbbells have a retention mechanism. The weights are attached to the handle and can be removed at the end unlike a fixed set. They are adjustable so you can set them for a wide range of weights from 5 to 50 pounds. They're perfect for anyone looking to get more fit — beginner or expert.
What are the Effects of Using Adjustable Dumbbells on Your Health?
Lifting weights with adjustable dumbbells can benefit your body in more ways than one. A recent study found that eight weeks of moderate-intensity exercise can reduce cardiovascular risk in healthy men.
Strength training can also help develop:
Muscle mass

Muscle endurance

balance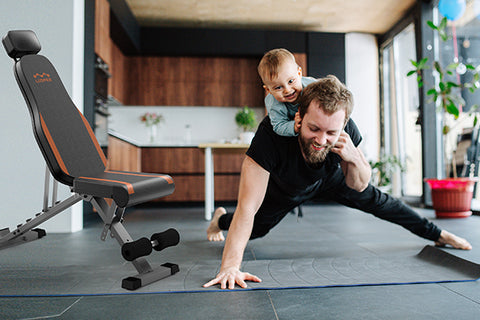 Gaining weight can prevent various diseases. Resistance training using adjustable dumbbells can help prevent:
Type 2 diabetes

Cardiovascular diseases

High blood pressure
Exercise can slow the rate of bone loss as you age.
There are many benefits to using dumbbells as part of your strength training. Some other advantages for your muscles include muscle growth and vitality.
Exercise is good for weight loss. One reason for this is that exercise releases myokines into the bloodstream. Myokines regulate metabolism. Lifting weights improves body composition and helps you get a good night's rest.