Benefits of exercising at home include convenience and privacy, and when and how you work is up to you. Empty space is a major obstacle to many lifters entering and exiting commercial fitness centers. Exercise equipment takes up space. Sometimes it takes up a lot of space. Not everyone gives up, but you don't need a huge universal his gym to work out at home. A weight bench and dumbbells can help you get started. Doesn't take up as much space as you think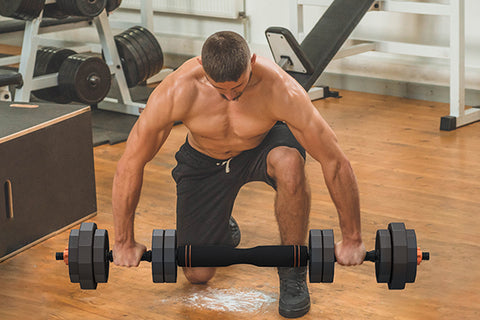 weight bench
Heavy pallets come in different sizes and types. Most adjustable weight benches are 15 to 19 inches wide, but this is the length that takes up the most space. At 45 to 50 inches in length, non-adjustable flat benches are shorter than foldable weight benches. These are typically 50 to 55 inches long, but non-adjustable benches limit your workout and exercise options. The extra features of an adjustable bench are worth the extra size. A bench with leg extenders, a curling device or a barbell rack takes up more space and isn't needed for effective training.
Sky
A weight bench takes up little space. But bench space isn't the only thing you need. You also need space to move around and do different exercises. Plan a few feet of open space around the bench, 2-3 feet on each side, and 2-3 feet on each end. Increase bench size You need an open area that is 6-8 feet wide and 8-10 feet long.
folding bench
If you don't have a dedicated home gym space. Consider using a folding bench. They are more expensive than their solid counterparts. However, you can fold it up to free up space when you're not exercising. Weight benches are typically 15 to 20 inches tall, while folding benches fold to half their original height. So you can move it under his bed or in his closet leaning against the wall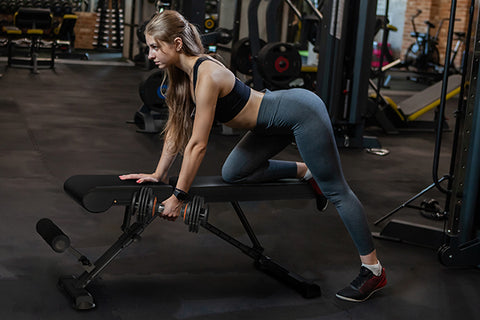 home gym
In addition to benches, you'll also need dumbbells. The American Council on Exercise estimates that you'll need 20 to 50 square feet of space to lift weights. This requires a significant increase in floor space: 35 to 50 square feet. If you choose to include cardio equipment such as a treadmill or elliptical an additional 10 to 30 square feet per machine is required.